EDIT MAIN
SAVE THE DATE!!!
Southwest Arkansas ESOL Institute is returning!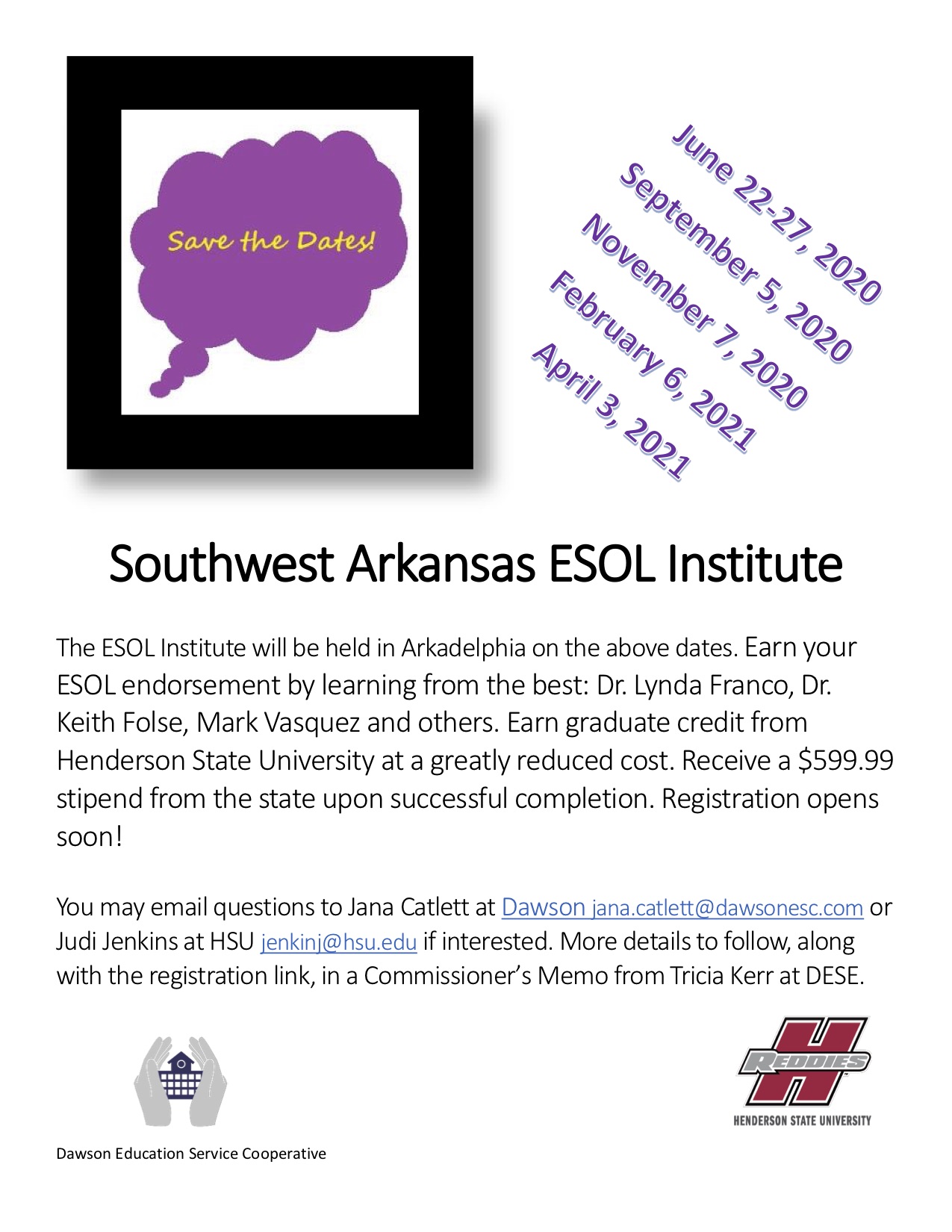 Dawson Education Cooperative's ESOL Department exists to implement programs and procedures that support teachers, administrators, and district programs in their service to English Learners(ELs) and their families. Dawson ESOL Department works in conjunction with the Arkansas Department of Education's Division of Learning Services' Curriculum and Instruction Unit and the Division of Public School Accountability's Federal Programs Unit. The Dawson EL Specialist provides resources, professional development, and services to schools in their efforts to support ELs in English Language development for use in and out of school.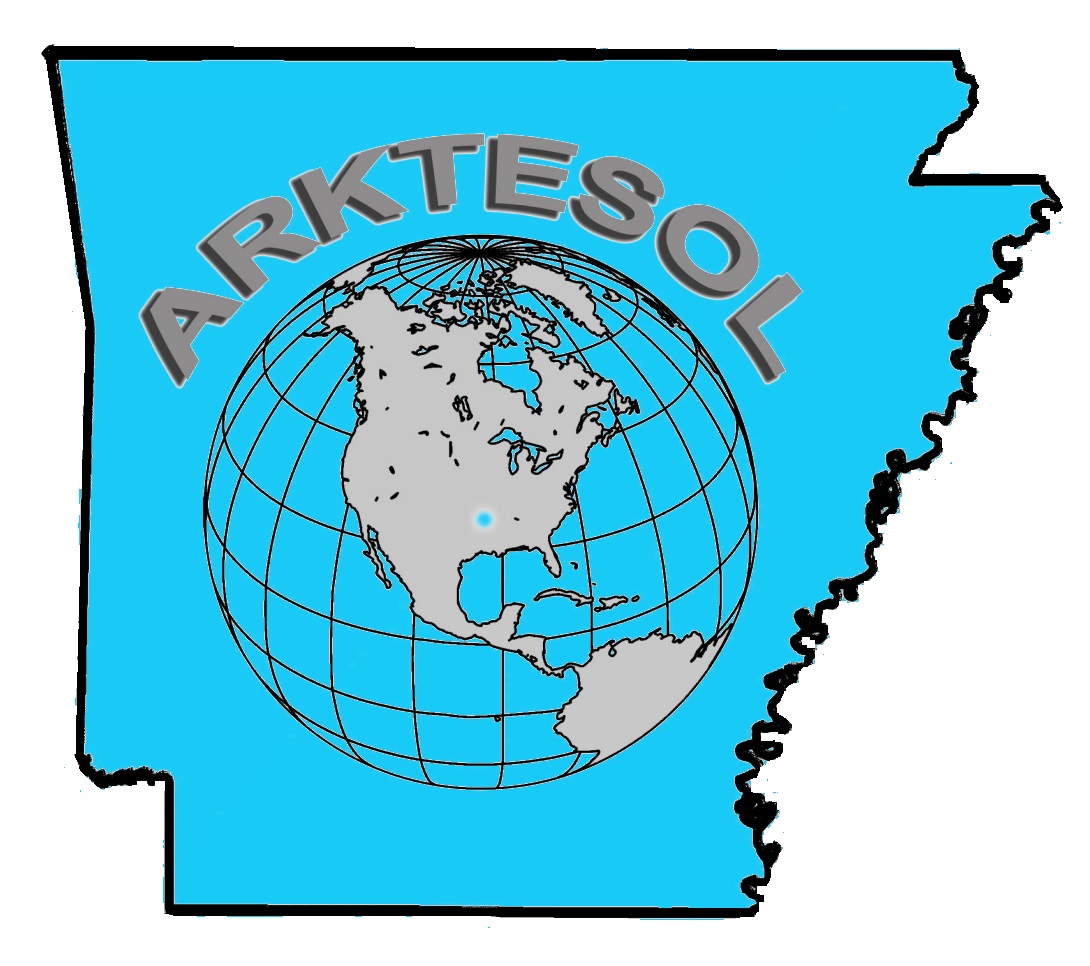 Dawson will work with schools to:
coordinate ESOL professional development training
convene regional meetings of ESOL personnel to discuss strategies and share resources used to instruct ELs under the Arkansas Academic Standards
implement the Arkansas English Language Proficiency Standards
provide on-site technical assistance addressing ESOL techniques and strategies
serve as a resource for school district personnel
Supporting English Learners with Disabilities: A Team Approach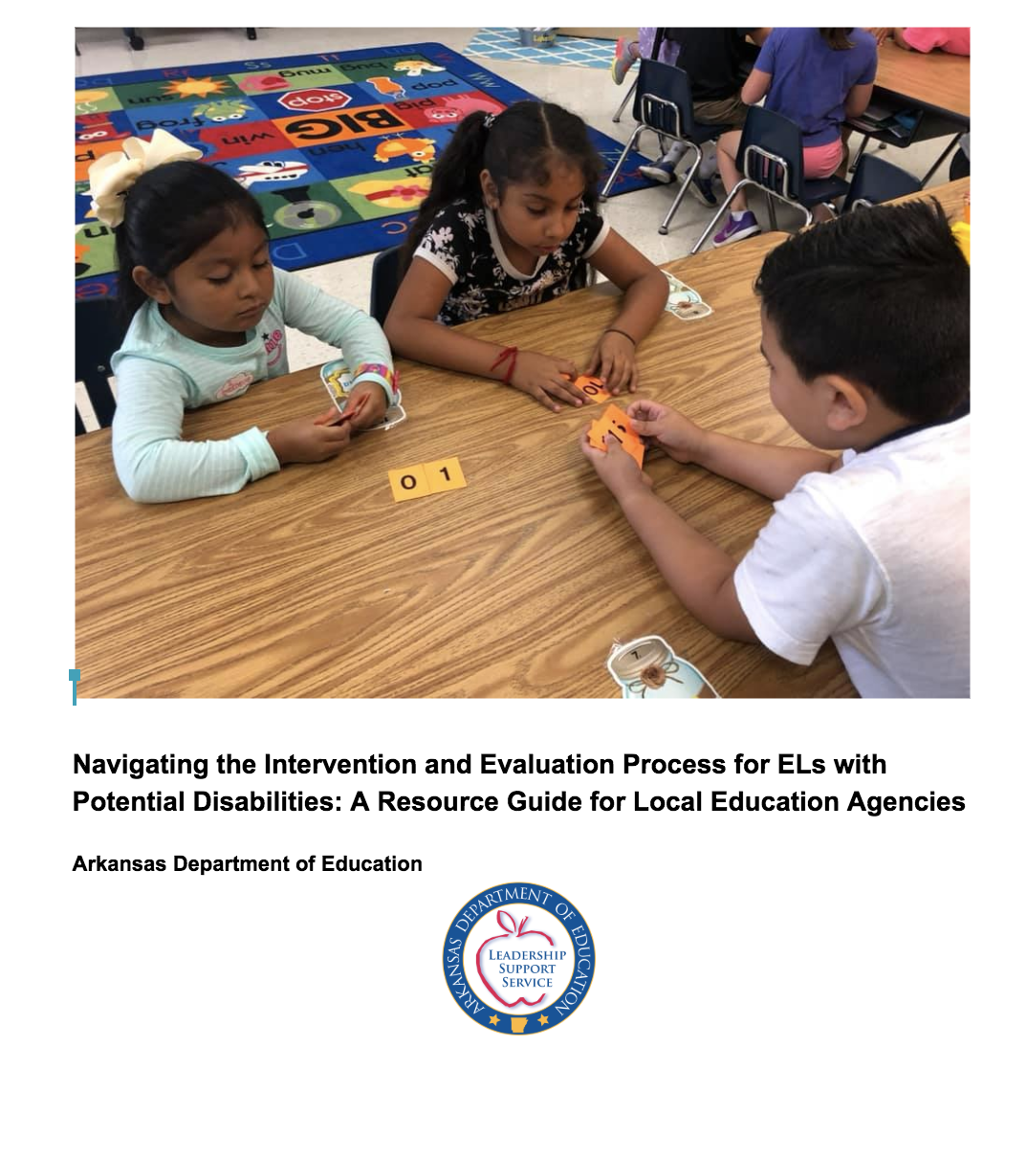 The ESOL and Special Education Departments at DESE worked together to build a resource guide that answers questions and provides tools for use in the process of determining if an English Learner is in need of special education services. Link to the guide coming soon!