News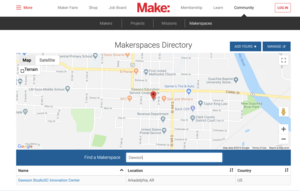 We are officially a Makerspace at Dawson! DEC Studio5C Innovation Centerr is located in building 4. It is available for field trips, community maker activities and much more. For more information,...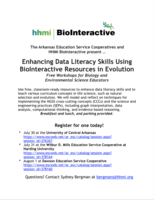 Use free, classroom-ready resources to enhance data literacy skills and to teach various curriculum concepts in life science, such as natural selection and evolution. We will model and reflect on...
All proceeds benefit the nonprofit child safety center.
SEE ALL NEWS
LIVE FEED

Senator Alan Clark treated Lake Hamilton teachers with cookies after a long day of SIOP training. Thanks, Senator Clark! view image

SEAL OF BILITERACY. Congratulations to Lakeside's first group to earn the Arkansas Seal of Biliteracy! 15 students demonstrated pro ... view image

Members of HSSD ESOL program are attending Intentional Planning Practice sessions with Tim Blackburn of Education Northwest. They w ... view image
SEE ALL posts